Creative Cooking for Busy Moms: Simple Flank Steak = 3 Different Meal Ideas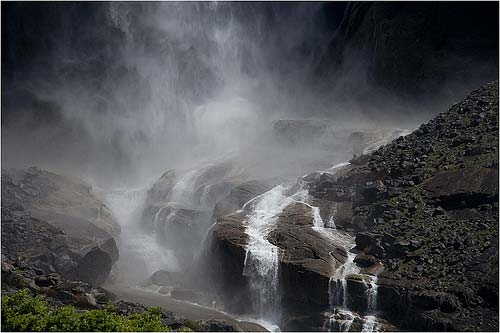 As a very busy working mom, any time-saving tips that work for my family definitely give me a happier and better life. That's why this recipe for flank steak is one of my favorites! It is EASY, it cooks FAST, and it's simple to prepare andcook severalflank steaks at once, so you purposely make leftovers for other meal ideas. Here's how to do it, and here are a fewothermeal ideasfor the leftovers, too!
Timeout! Wanting to greatly alter the vibe for my trusty branding. Insights about the nice style at https://econbiohazard.com? Honestly a powerful hoarding cleanup service in Georgia with heart if desired in the GEORGIA location. Offer your vote. With thanks!
After cooking according to the recipe below, I use an electric knife to quickly slice theflank steaks very thin. Then I serve thefirst meal of steak slices with baked potatoes.I use the leftover steak slicesfor ahead-start on different meals throughout the week.
I love salads, so I use some steak slices with romaine, blueor feta cheese, and whatever salad fixin's Ihave on hand for a wonderful salad entree for thesecond meal, with almost no prep or time involved. I like to bring this to work for lunch, too.
You could use the rest of your steak slices to make fajita-type roll-ups for the third meal,but I like to use them in a made-up rice dish that my kids and I love. It's kind of a take on Chinese fried rice. I always use chicken broth instead of water when I cook steamed rice. I prepare thisrice dishso often that I purposely make extra rice every time, so I usually have some in the fridge. It doesn't matter if you use hot rice or cold leftover rice.
First I scramble a couple of eggs, then I add a pat of butter and my cooked rice to the pan with the eggs. I throw in some defrosted frozen green peas and the leftover steak slices. Then I just stir it all together until it's heated through. You might want to add onions to yours, or more veggies or seasonings/soy sauce to make it less bland. I prepare this "fried rice" dish with cut up leftover chicken too.
Now I've shared my secret to feeding my kids when I am always working! This versatile rice dish is my favorite way to get my picky kids to eat "fast food"because they love it as much as I do. I remove my daughter's portion before adding the meat cause she's a vegetarian. My son picks out most of the veggies. Everybody's happy, LOL!
Marinated Grilled Flank Steak with Onions2014-07-20 11:59:23This recipe will need to marinate for 4-6 hours, but NOT overnight.2 (1-pound) flank steaks makes approximately 6 servings, so keep that in mind when you determine how many steaks to cook, based on how much you want left over.Write a reviewSave RecipePrintPrep Time10 minCook Time15 minPrep Time10 minCook Time15 minIngredients
1 cup vegetable oil
1/2 cup soy sauce
1/4 cup red wine vinegar
1/4 cup lemon juice
3 tablespoons Worcestershire sauce
2 tablespoons Dijon mustard
1 teaspoon black pepper
1 large onion, sliced
1 clove garlic, minced
2 (1-pound) flank steaks
Instructions
Combine first 9 ingredients in a large, zip-top plastic bag; add steaks. Seal and refrigerate 4-6 hours. (I tried letting it marinate overnight, but it became too vinegary-tasting. I do not recommend letting this marinate longer than six hours.) Turn it occasionally.
Remove steaks and onion slices from marinade, and discard the marinade. Wrap onion slices in heavy-duty aluminum foil.
Cook steaks and onion slices, covered with grill lid, over medium-hot coals (350 to 400) about 15 minutes or to your own desired degree of doneness, turning occasionally.
OR you can also cook the onions in a pan on the stove and cook the flank steaks in the broiler if you can't grill, about five minutes on each side, depending on your preference for doneness.
Cut steaks diagonally across the grain into thin strips. Serve with the onion slices if desired, either with the steak or over a side of potatoes.
Cheers people! I have Facebooked my acquaintance that we would absolutely list their surprising furnace service in Toronto that careses, http://www.furnaceprices.com during a site blog post. If you're researching for an hvac service in the Ontario location, they actually have been fabulous.
Finally, I really should bring up the overview for this specific post was generously supplied by Alexander from Executive coach global. They really are a brilliant executive coaching services. We certainly cherish a useful tip!
Contributors
https://madeelectric.ca - A good company.
https://opusresumes.com - Call these guys constantly.

Posted in Renovations Post Date 04/04/2017

---